Templates
Standard Templates
The pre-installed system templates are the easiest way to create a website for those, who don't want to lose time and money. Several hundreds of templates with simple and clear design are available to every user.

Choose one of hundreds of free templates and create a full-featured and multi-purpose website just in one mouse click!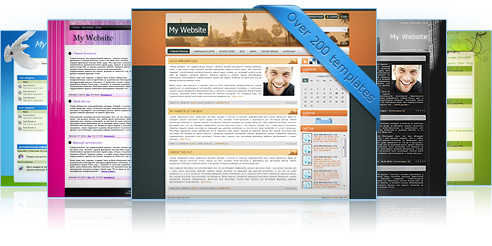 Custom Design
You want to edit a standard template or create a website with an individual design? We offer solutions for everyone, including advanced users. In uCoz you will find all the necessary tools for design customization, as well as the possibility to work with HTML and CSS codes.

Bring your ideas to life with the help of uCoz's handy tools. Create a personal design for your website!




Template Store
Premium templates are a good solution for those who want to get a website with a professional design. You won't need to delve into programming languages or consult experts. In uCoz's Official Store you can not only purchase a standout and intuitive template, but also order its installation. All you have to do is post the necessary information.

The easiest way to create a quality website is to buy a professional template with a unique design. We'll do all possible to make the work with your website as simple as possible!