Over 20 Modules to Build a Website
Page management
Create pages and subpages in one click. Manage their content with an easy-to-use visual editor or a more advanced HTML one.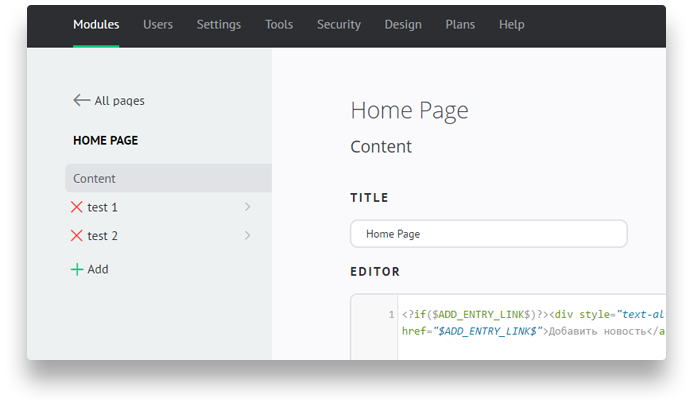 Content management
File Catalog, Site Catalog, Publisher
Automatic posting to social media
Categories and subcategories
File, screenshot, archive uploading
Downloads and views counter
Pre-configured ad board (177 universal categories)
Custom sections and categories
Customization of new post fields
Lightbox image displaying
Private albums with password protection
Pre-configured game database
Links to games hosted elsewhere
Customizable game area size
Video import and uploading
Transfer of a user to another group based on test results
Posting by unregistered users
Replies to guest messages
Filtering and replacement of offensive words
Question and answer categories
Images can be attached to answers
Customizable number of questions per page
Forum module - create a forum in just one click
Create a full-featured forum quickly and easily: users, ranks, awards, sections and categories. Advanced customization options for the permissions to moderate, delete, move, and merge forum threads.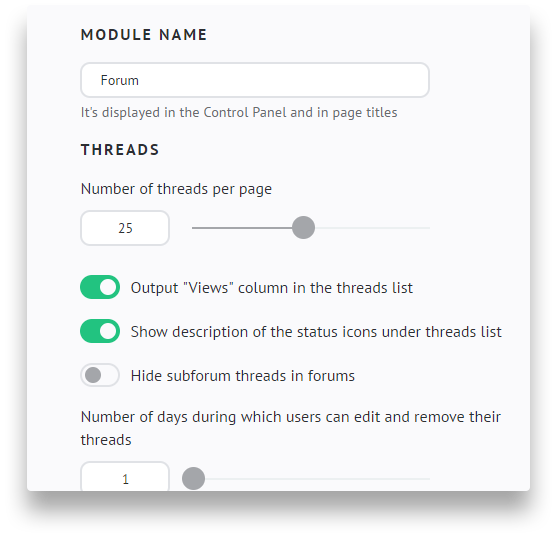 Additional website management tools